Jonjo Shelvey only has 6 England caps. The way he burst onto the scene all hungry and way too full of himself suggested he might follow in the footsteps of the greats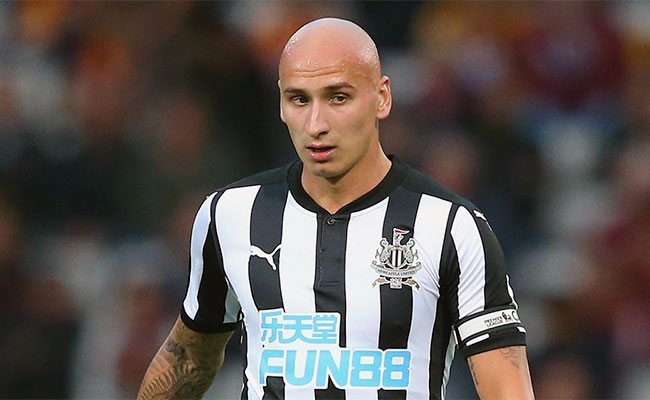 He says he has given up on ever adding to it. It's been five years since he last had a call up and has revealed to have given up on the chance of ever wearing the Three Lions jersey ever again
Shelvey made a career out of trying to prove he was his generation's Joey Barton. His hanger and determination to always sacrifice for the team endeared him to the hearts of many fans
Moving to a team like Newcastle certainly played a part. Just like the days when half of the England squad was always made up of Manchester United player, which led to seeing the likes pf Chris Smalling and Phil Jones forming the centerback partnership, leaving Liverpool after trying for years to prove to Brendan Rodgers that he could be a reincarnate of Steve Gerard, Shelvey moved to Swansea and from there landed at Newcastle.
Smaller teams are not used to having the trust of the national team coach, naturally.
Despite his influence at St James Park, Gareth Southgate refuses to see him as a favorite. The former Tottenham Hotspur manager has instead favored lads from already established big teams unless a player from the unchosen really impresses him and the country during the league season.
Harry Maguire is one of such/
Shelvey's tendency to blow up during serious business on the rectangular field also counted against him in Southgate's report card. Tournaments have always being about discipline first before talent.
England has since experienced ups and downs though but the likes of Shelvey are not the answer. Mason Mount and co have instead gotten Gareth's blessing.