Bristol Rovers midfielder Antony Evans has signed a new contract at the newly promoted League One team thus committing his long-term future to the club currently managed by former Premier League player Joey Barton.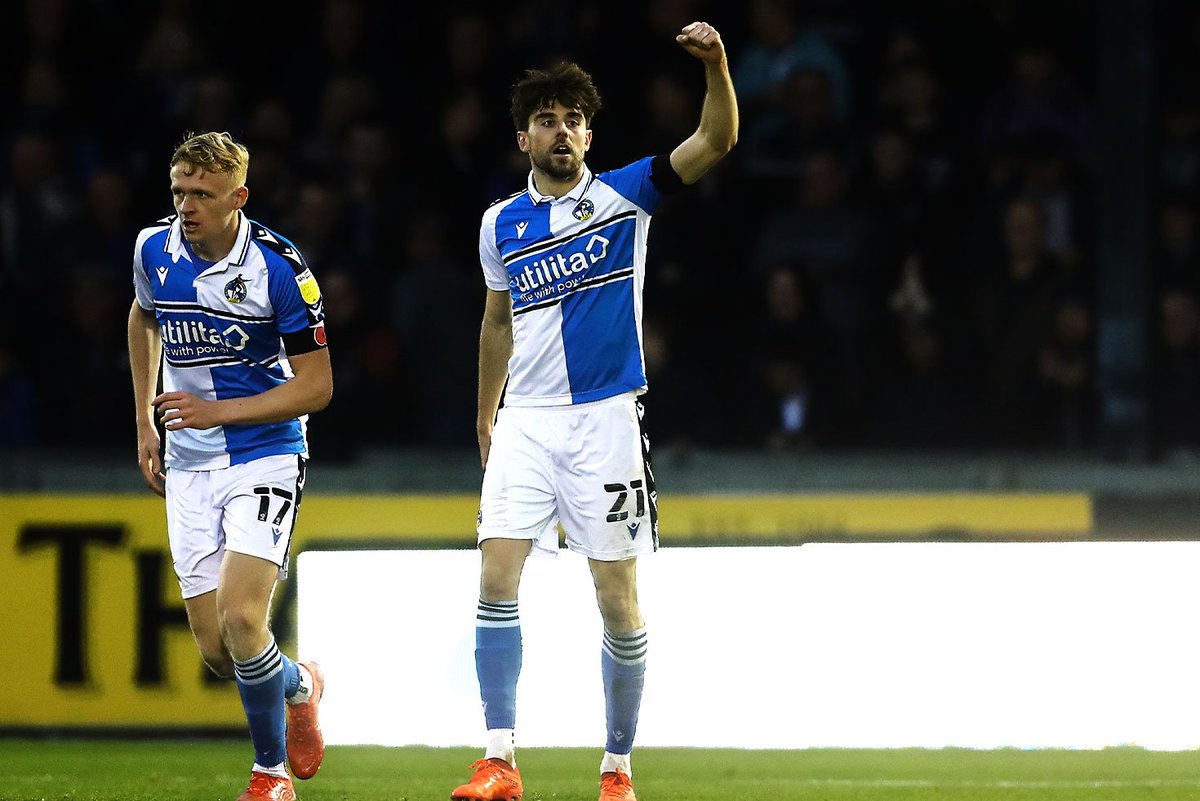 Evans, 23, has signed a three-year deal at Bristol Rovers until the 2024/25 season. His one-year contract at the club would have expired this summer thus making him a free agent. A lot of Bristol Rovers fans were apprehensive about the player signing a new contract, but their fears have now been laid to rest with the news of his contract extension. Manager Joey Barton and the Bristol Rovers fans were reluctant to let Evans leave the club after a sensational debut season.
With his contract expiring at the end of last month, Bristol Rovers boss Joey Barton gave Evans a ten-day ultimatum. The ultimatum was for the midfielder to sign a new contract or confirm his exit so that he can shop for a replacement for him in the transfer market. He was one of the best players in the Bristol Rovers squad as they secured promotion to League One football from League Two football. He scored ten goals plus 12 assists for Bristol Rovers on the way to League One promotion.
Evans was a target for other teams in League Two while his long-term future at Bristol Rovers was still uncertain.
Bristol Rovers recorded a lot of successes during the latest League Two season and Everton academy graduate Evans was one of those success stories. He signed for Bristol Rovers just before he was released from his contract at Paderborn in the German league.
Evans made a bright start to his Bristol Rovers careeramidst the a difficult start to the season. He impressed with his technique, dead ball ability and touchin his debut season at the club. The midfielder thrived on the right side of the attack and the central playmaker positions.