Controversial midfielder Joey Barton is serving a 13-month ban for his breach of FA betting rules.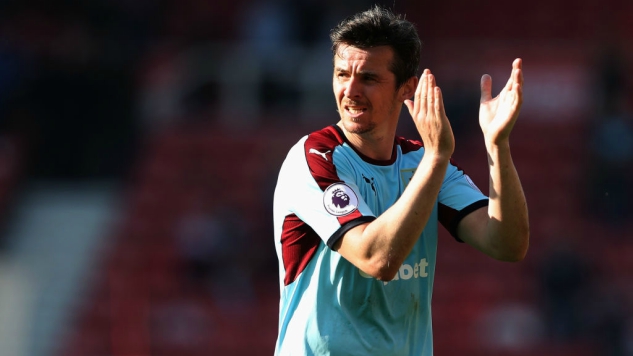 The player has decided to switch to the pitch for the radio studio as he joins Ray Parlour and Adrian Durham at talkSport on Matchday Live.
The 34-year old has played for Manchester City, Newcastle United and Queen Park Rangers. He says he is excited to move in this direction.
"I'm really looking forward to the new football season. Having listened to talkSPORT for many years, and given that I can't be on the pitch, being part of the biggest sports radio station every week is certainly the next best thing. Tune in for honest, no-nonsense punditry on Monday nights and Saturday afternoons."
From August 12, the football star would take to punditry as he serves his 13 month ban. The National Controller for the radio station Liam Fisher said that the team had to extend their squad as there are over 500 live games they would cover that would culminate into the 2018 World Cup.

He adds: "Joey is a superb pundit and never afraid to voice his opinions, so we're looking forward to him becoming part of our fantastic team."
After just eight games with Rangers, Barton's deal was terminated. The player opted to play in the Scottish Premiership after helping Burnley released him at the end of the season when he banned by the FA. He helped the Clarets avoid relegation in his second spell at the club. He played 18 games and scored a crucial goal against the Saints at Turf Moor.
Recently, Barton was disappointed that he was not allowed to play a charity game for the Grenfell Tower disaster victims. He offered to feature at the Sept. 2 Loftus Road stadium affairbut he was banned from appearing, which made him blast the FA.